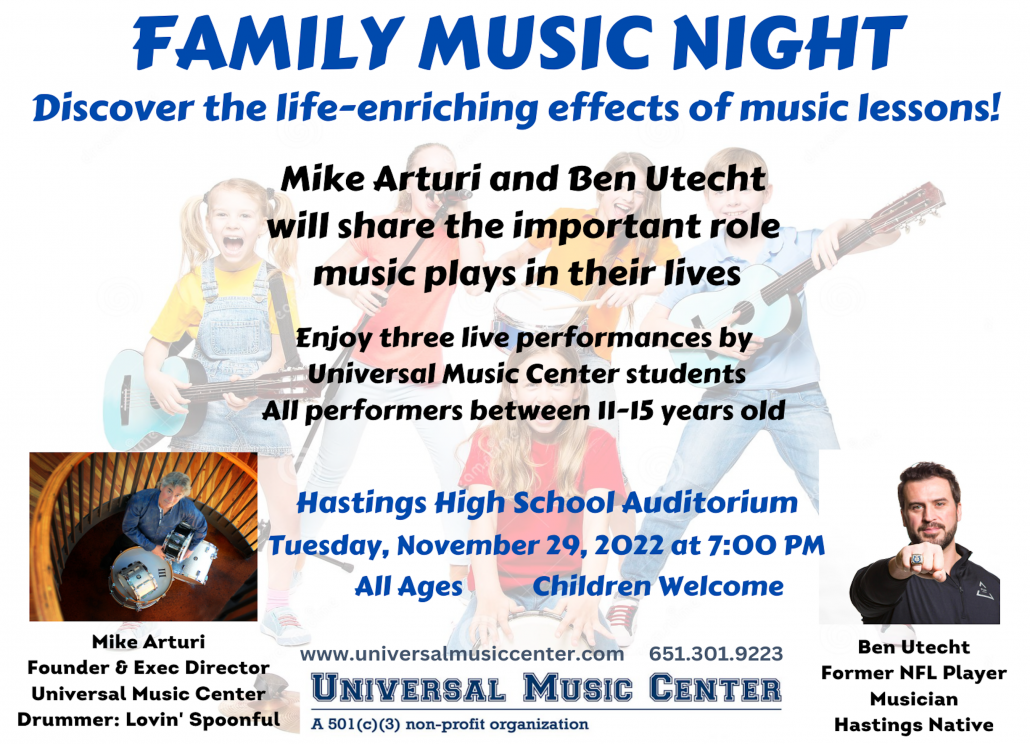 Join Mike Arturi, Founder and Executive Director of Universal Music Center and longtime member of The Lovin' Spoonful, along with special guest NFL Star and professional musician AND Hastings native Ben Utecht for an evening of live music and conversation.
Mike and Ben will talk about the importance of music education, the myriad of benefits they have gained through playing and sharing music, and why music and creative learning is pivotal to a child's intellectual and emotional development.
Enjoy LIVE performances by music students between the ages of 11 and 15. The event is free of charge, family and kid friendly and located in the Hastings High School Auditorium.
UMC Student Kieran Krentz Performs First Solo Show!
Universal Music Center proudly welcomed UMC student pianist Kieran Krentz for his first solo show in The Anderson Center at Towerview Barn on August 20, 2022. As of the date of this performance, Kieran has been playing piano on his own for 3 years and taking lessons for 9 months from UMC instructor Susan Forsythe. This video includes a few selections from his performance.
UMC Students Compose and Record Original Music!