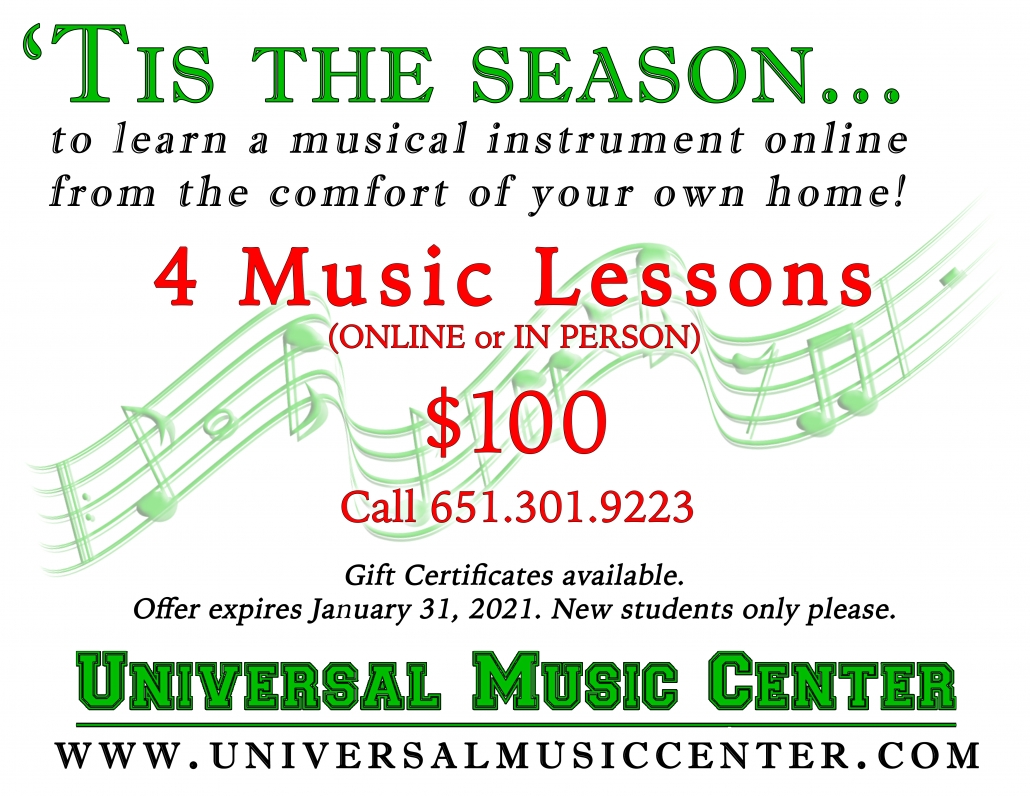 We have taken several steps to ensure the safety and comfort of our students and instructors, including completely repainting the entire interior of UMC and adding plexiglass barriers for each studio and our stage.
We are requiring masks be worn in our facility while waiting for lessons and during lessons when it does not interfere with your lesson content. We are asking that for the foreseeable future only the actual student come into the building for their lesson. In the case of young children please accompany the student with one additional person only. Our instructors will have the right to reschedule a lesson if the student is showing signs of flu or excessive coughing.
ON-LINE LESSONS will remain a regular offering for any and all who prefer distanced learning or may need to stay home for health or transportation reasons on the day and time of your regularly scheduled lesson..
PLEASE COMMUNICATE WITH YOUR INDIVIDUAL INSTRUCTORS DIRECTLY LETTING THEM KNOW IF YOU WILL BE RETURNING TO 1:1 IN PERSON LESSONS OR WISH TO CONTINUE ON-LINE LESSONS. YOU CAN DO EITHER AT ANYTIME BUT IT IS YOUR RESPONSIBILITY TO INFORM YOUR INSTRUCTOR OF YOUR PREFERENCES.
HERE you will find our new guidelines and measures we will be taking to ensure your safety and remain compliant with State of Minnesota guidelines.
Please feel free as always to contact me personally with any questions or concerns. My personal cell number is: 630-561-7943
We are VERY MUCH looking forward to seeing you again!!
Sincerely,
Mike Arturi, Universal Music Center Executive Director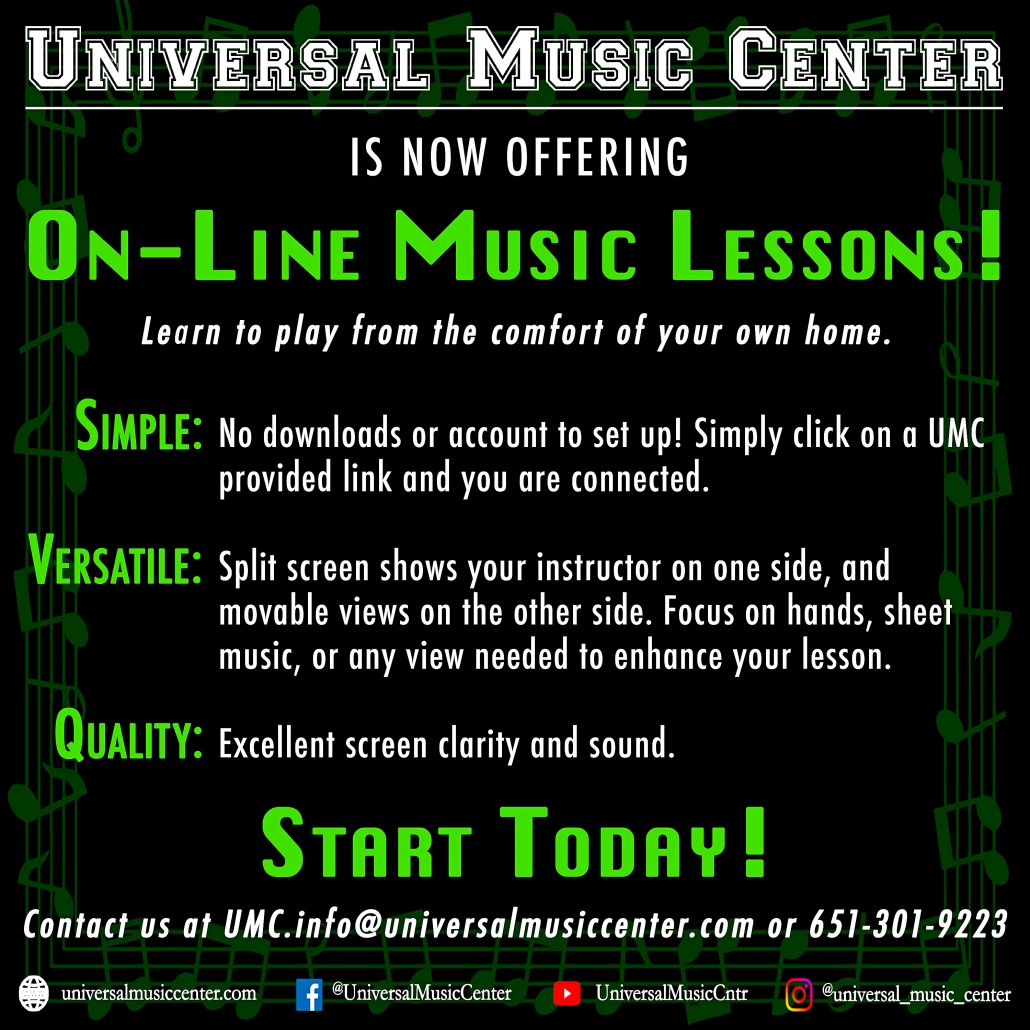 Welcome to Stir Crazy! This learning program for elementary aged children was initially created to keep kiddos engaged in learning while staying home from school, per the Coronavirus sheltering orders. Music and art are used to teach subjects such as letters, spelling, writing, reading, math, history, and more. Join in the sing-a-long, enjoy the joke breaks, and have FUN learning and creating.
Stir Crazy is a production of Universal Music Centers and stars Executive Director and professional musician Mike Arturi, and professional musician and schoolteacher Susan Forsythe. Special guests include Megan Seeland, Red Wing Public Library Children's and Teens Librarian, ArtReach Executive Director Anna Ostendorf, and Minnesota Guzheng Professional Jarrelle Barton. This project was generously funded by the Annesco Project Fund.
Find all episodes on our YouTube Playlist.